---
the blog
The life of touring musicians (or 'travelling minstrels') is far from glamorous most of the time.  It involves living out of suitcases, driving for hours and hours in traffic queues, eating at motorway service stations and sometimes sleeping in the most uncomfortable beds. 
That's why it's always a pleasant surprise to arrive somewhere new and find it to be a comfortable and beautiful venue to be based for a couple of days.  
---
the venue
One such surprise was Hothorpe Hall, a Christian Conference Centre in Theddingworth, Leicestershire, where our classical improvisation group Epiphany had been invited to participate in a two-day conference for head teachers of Church of England schools.
---
the bonus
What we didn't expect was to be given such a beautiful room - in fact, the honeymoon suite, occupying a separate wing on the first floor, with superb views of the grounds!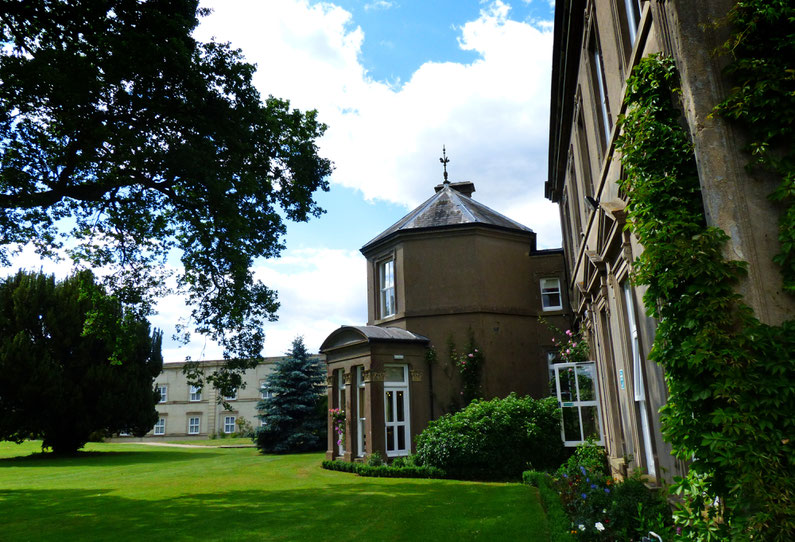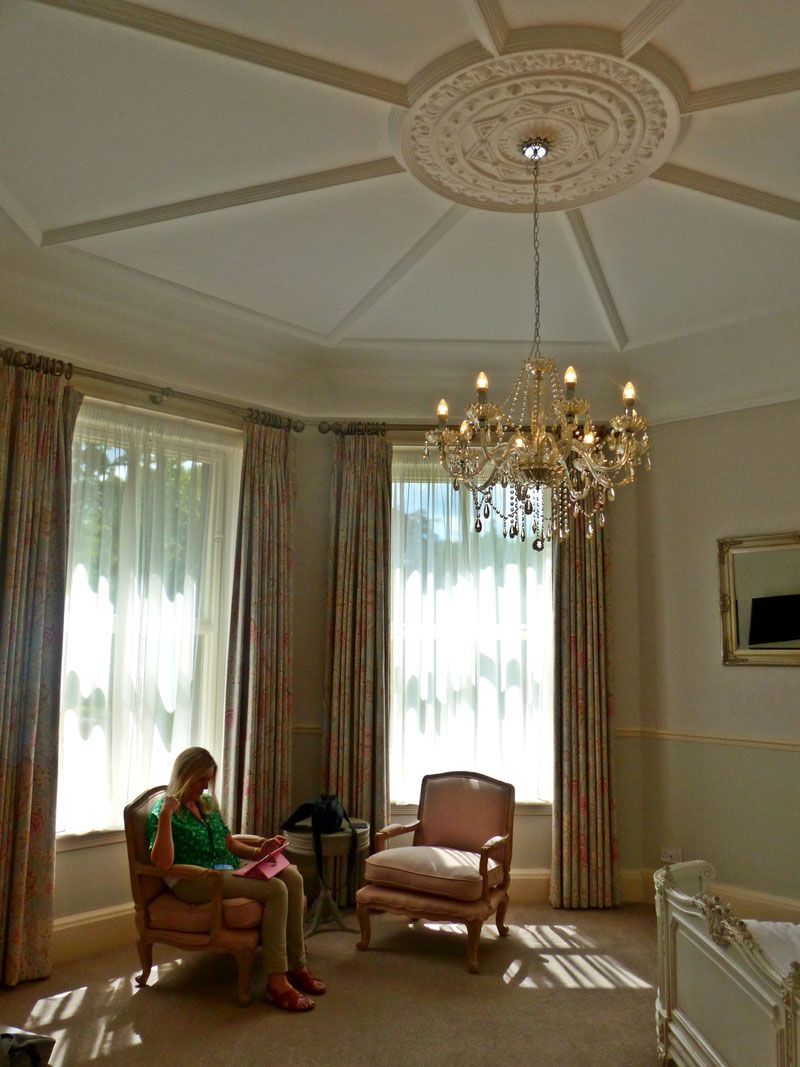 Julie was beside herself with delight at such a luxurious room, not unsimilar to the one in Wiston House where we got married.  Just the day before,  Julie's daughter Rachel had prayed that we would be blessed with an unexpected bonus - this was definitely it!
 As for me - I was beside myself with delight at such beautiful surroundings to photograph and immediately set to work right away on the amazing chandelier: 
---
the office
 What a privilege to have this amazing space to use as our office for two whole days.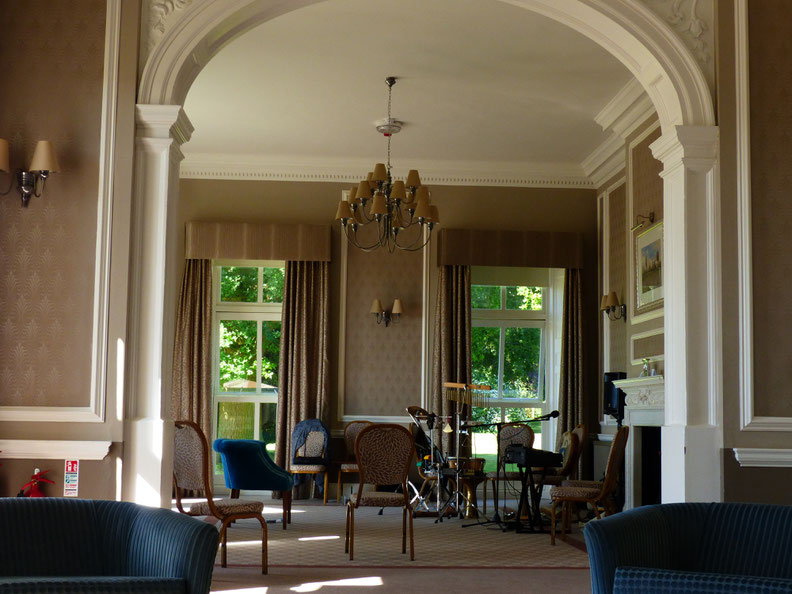 We were providing 'sound portraits' for individuals who signed up for a fifteen minute slot, so it was probably more like a surgery - with a very posh chair for patients to sit in.
 Notice the box of tissues, essential for sound portraits. More often than not the person on the chair will struggle to hold back tears (of joy) as we create a piece of music just for them.
 It's always a pleasant surprise for the person in the chair to be given a CD recording of what we have just played. We receive many testimonies from people who still get blessed listening to their sound portrait months and even years later. (One of my photographs is used on the CD)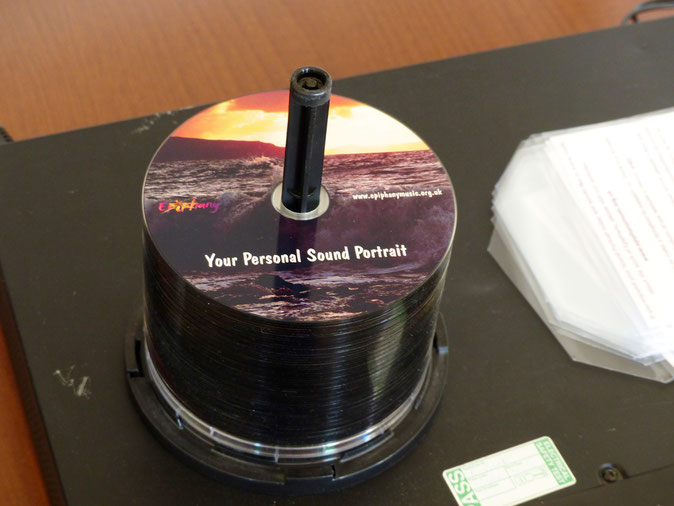 Many cannot believe how accurate the music is in describing something about their personality or their life journey that we could not have known.  It's like we can see through them - just like, as Richard pointed out, you can see through a stack of CDs if you look at them sideways!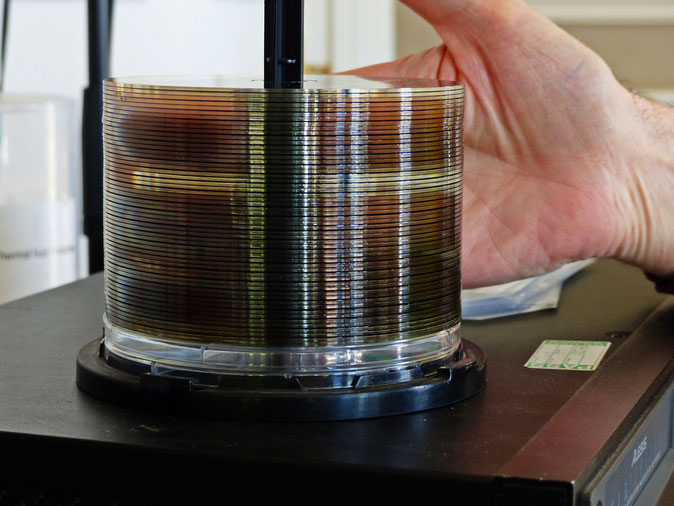 ---
the mirror
 Talking about seeing through things, I got a little side-tracked while on one of our breaks, fascinated by how the light was being reflected on the bevel edges of the mirror panels...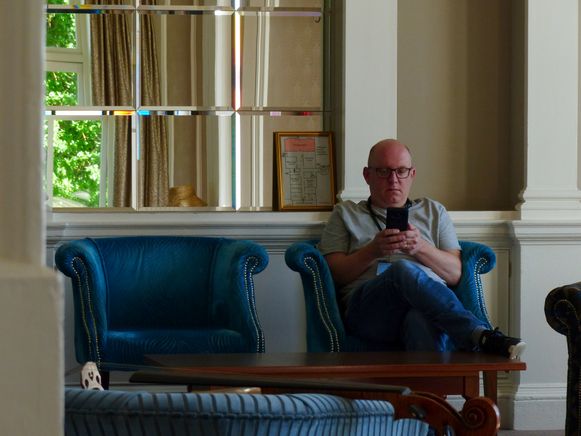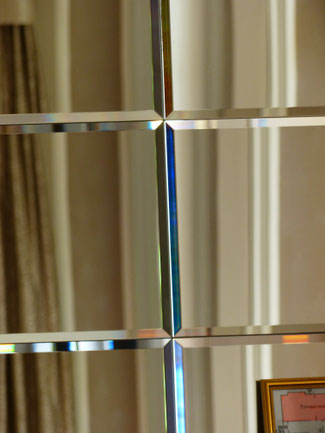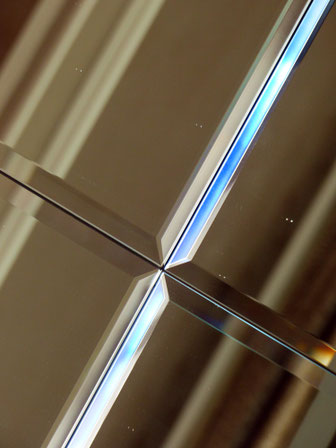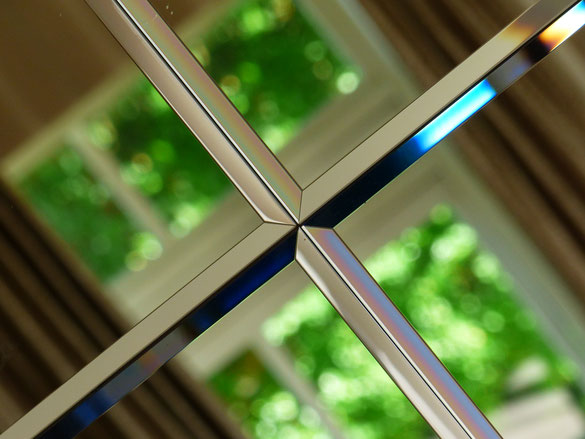 Some further reflection...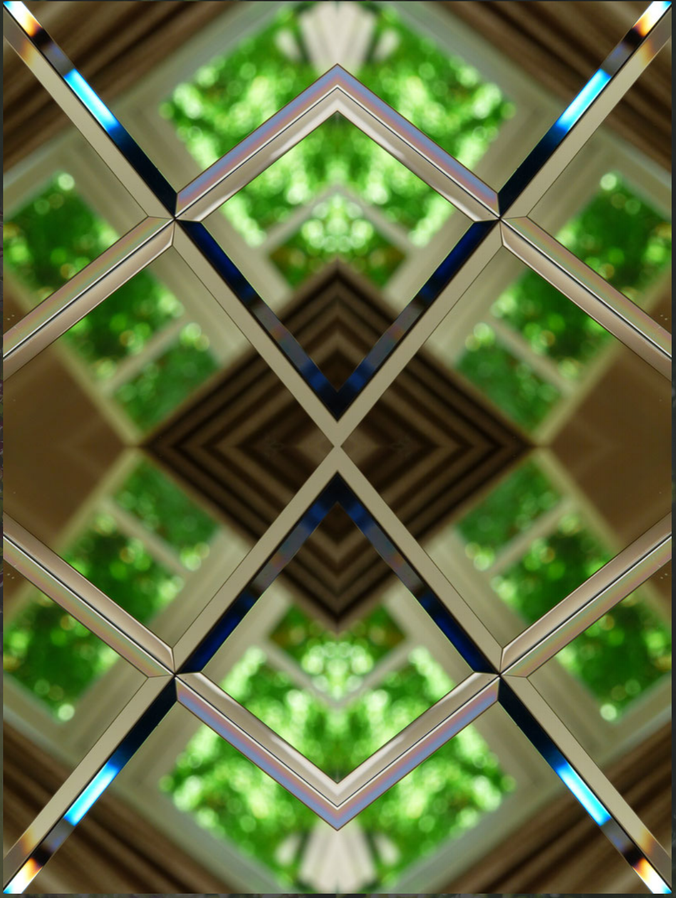 ---
evening walk
 Thankfully, we had some free time after dinner (or 'supper' as our cellist Jo calls it), so there was just time for me to have a wander with my camera before bedtime: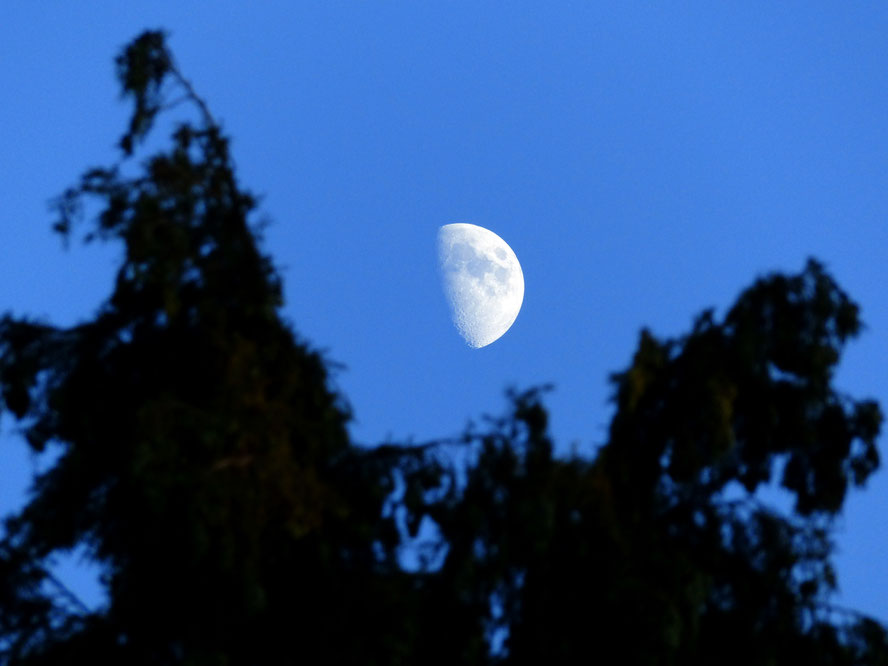 ---
morning walk
 With all the best of intentions, I didn't get up to catch the sunrise.  In my defense, however, at this time of year (June), dawn is ridiculously early.  I only stepped out ten minutes before breakfast, but still managed to catch some beautiful shots: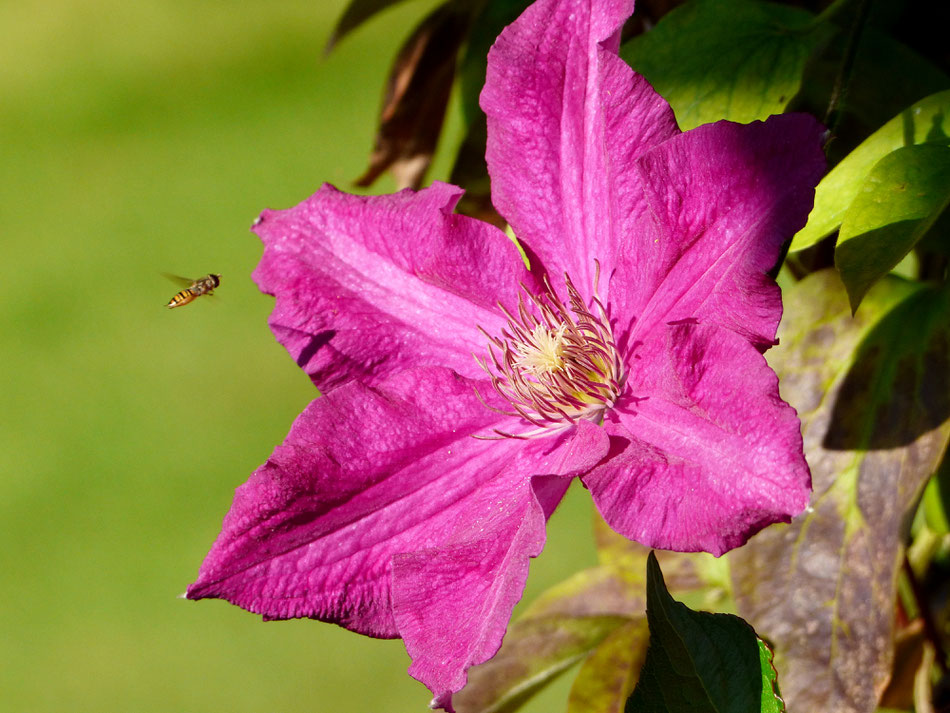 Hmm, it's breakfast time but I can't resist photographing this colourful hanging basket...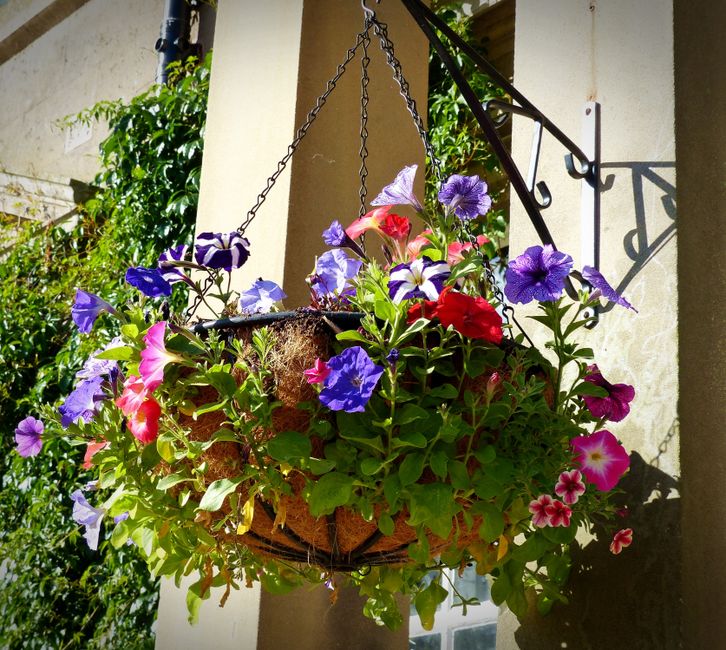 ---
view from the terrace
 As you can see, we were blessed with beautiful weather and even more blessed to have this view to enjoy during our breaks from the private terrace beside our room...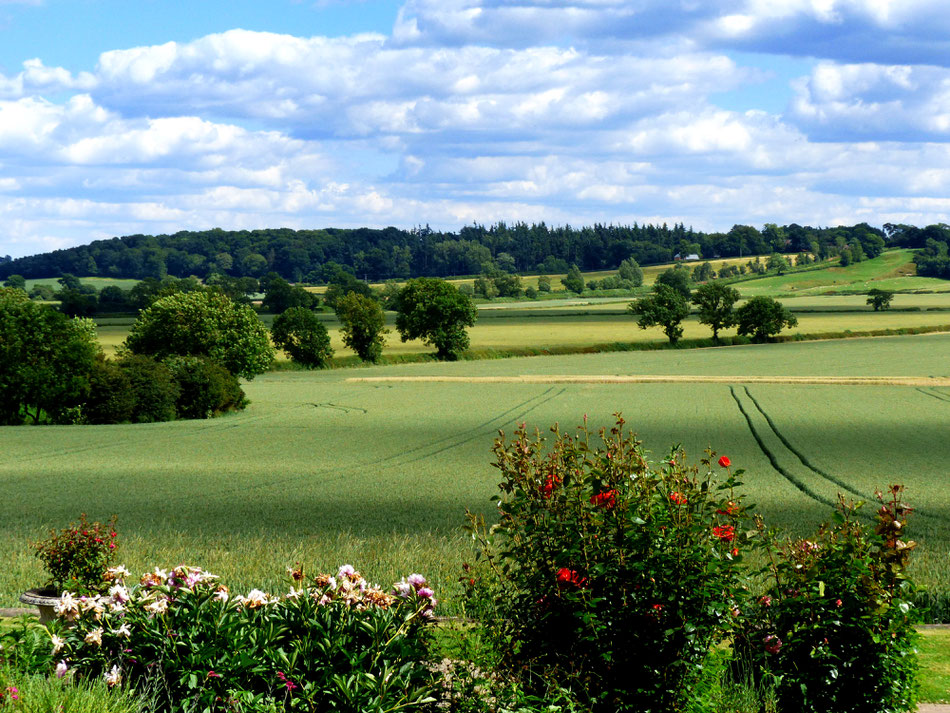 ---
the video
 On our last break, while enjoying coffee in the sunshine, my eyes were drawn away from the view and the others wondered what on earth I was photographing in the far corner...
---
some final reflections
 One photograph reflected four times then the same thing in the four possible permutations
There are so many interesting ways to look at the world.  I love the diverse beauty of nature, particularly the symmetry and complex geometry found in God's creation, often reflected in man's design and architecture.  There is beauty in it all and what is on this page is only what I managed to capture on two days in between conference sessions with Epiphany.
I count it a privilege to spend time in such beautiful surroundings and have no doubt that the head teachers attending the conference will have been blessed and inspired as I was.  
It is my prayer that those who make decisions about the future of education in  this country would be inspired by the Creator, awakened with creativity and realise the importance of arts and music in schools to raise up future generations of creative talent to inspire us all. Amen.
---
To receive my Scenes of Wonder blogs regularly by email :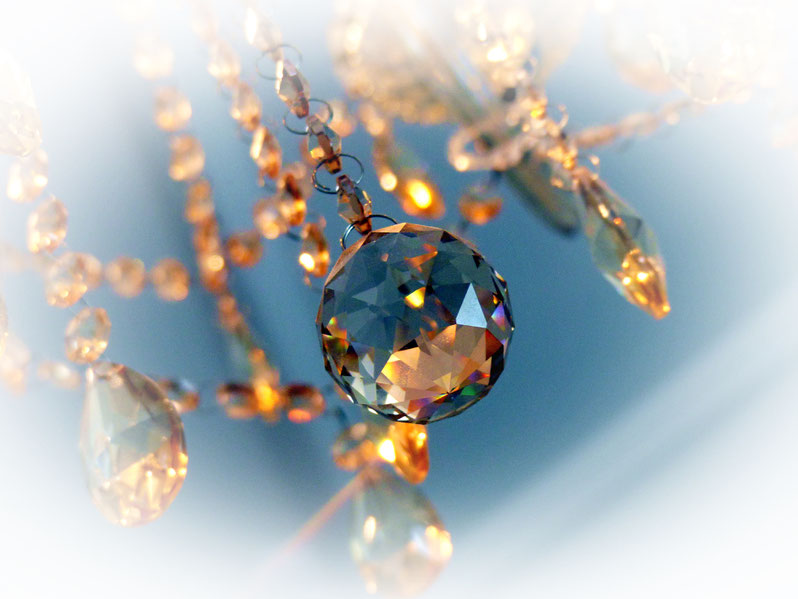 ---
the end