---
the blog
It's quite a rare treat to see a peacock.  It's not a bird you're likely to come across every day in your garden unless, of course, you live in a posh stately home on a private estate with its own gamekeeper.
I have seen a few peacocks in my time and have sometimes been so overwhelmed with the beauty of their colourful feathers that I got the goosebumps.... or more accurately, felt the pleasure of God over his wonderful creation.
Photographing such a sight is another matter.  I have had some good results in the past but one shot has eluded me my whole life - the shot of a peacock's full feathers.  The problem is that this rare display is often behind a wire fence and very tricky to get a camera to focus on it.
Well, today I finally got the shot, got the goosebumps and I also felt God's smile because He knows this was something I have wanted for a long time, and it just happened to be on the very day this new website goes public.  
Thank you for stopping to consider God's wonders, please have a look around the website and let me know what you like.
---
the photos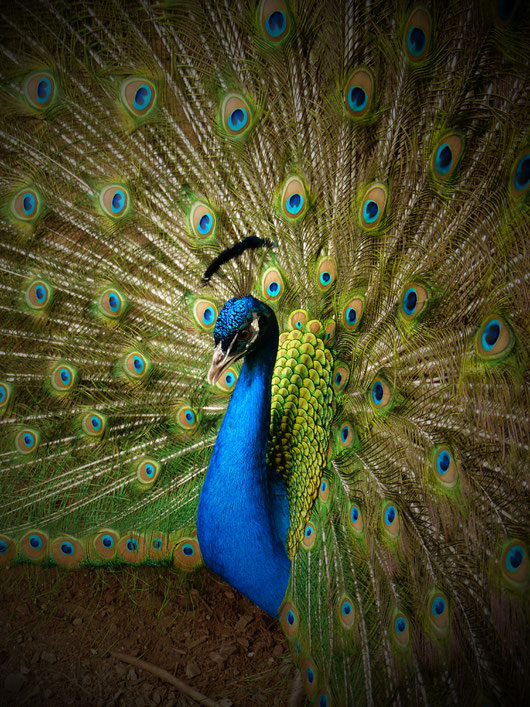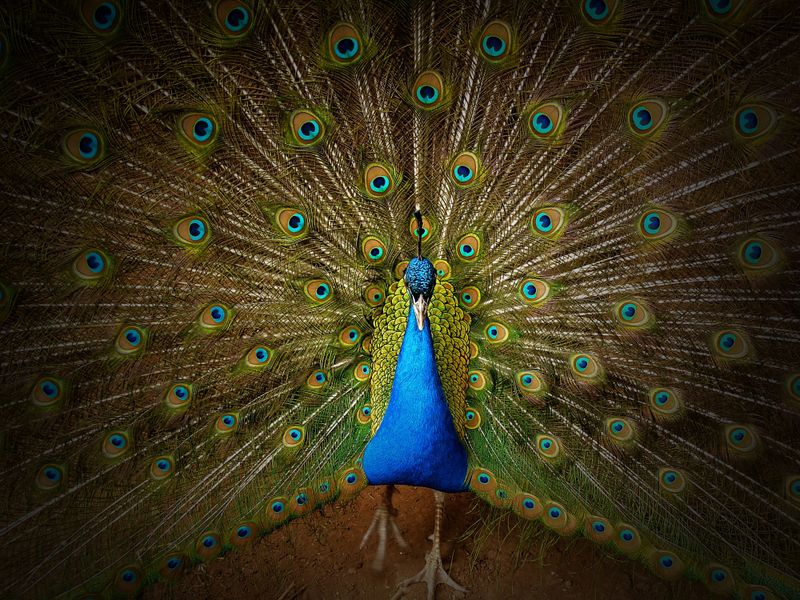 ---
the video
 Watch this space for the video....
---
the end